In this post I would like to share with you some detail about using GPD MicroPC as a main workstation.
Using MicroPC as a portable workstation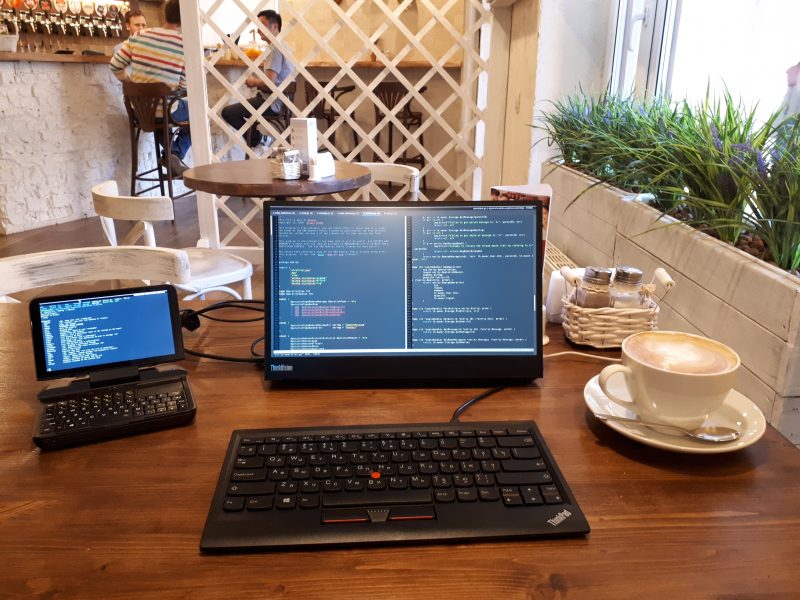 Monitor – Lenovo ThinkVision M14
Keyboard – ThinkPad Wired USB Keyboard with TrackPoint
The keyboard is OK. It's quite light (398 grams) The build quality of the keyboard is decent. The layout is obviously much worse than the layout of the famous 7-row ThinkPad keyboard (AKA UltraNav). But these USB keyboards are no longer produced. The chinese copies of these keyboard available today are awful (read the user reviews on Amazon).
The monitor is very light for 14 inch screen (624 grams) and durable. The build quality is fine. I was quite surprised that 14 inch screen can be powered by such small device as GPD MicroPC. The only issue I have with this display is that sometimes it spontaneously turns off for a second or two. It does not bother me too much, because it happens 1-2 times per hour. But evetually I would like to resolve this issue somehow.
Using MicroPC as a home workstation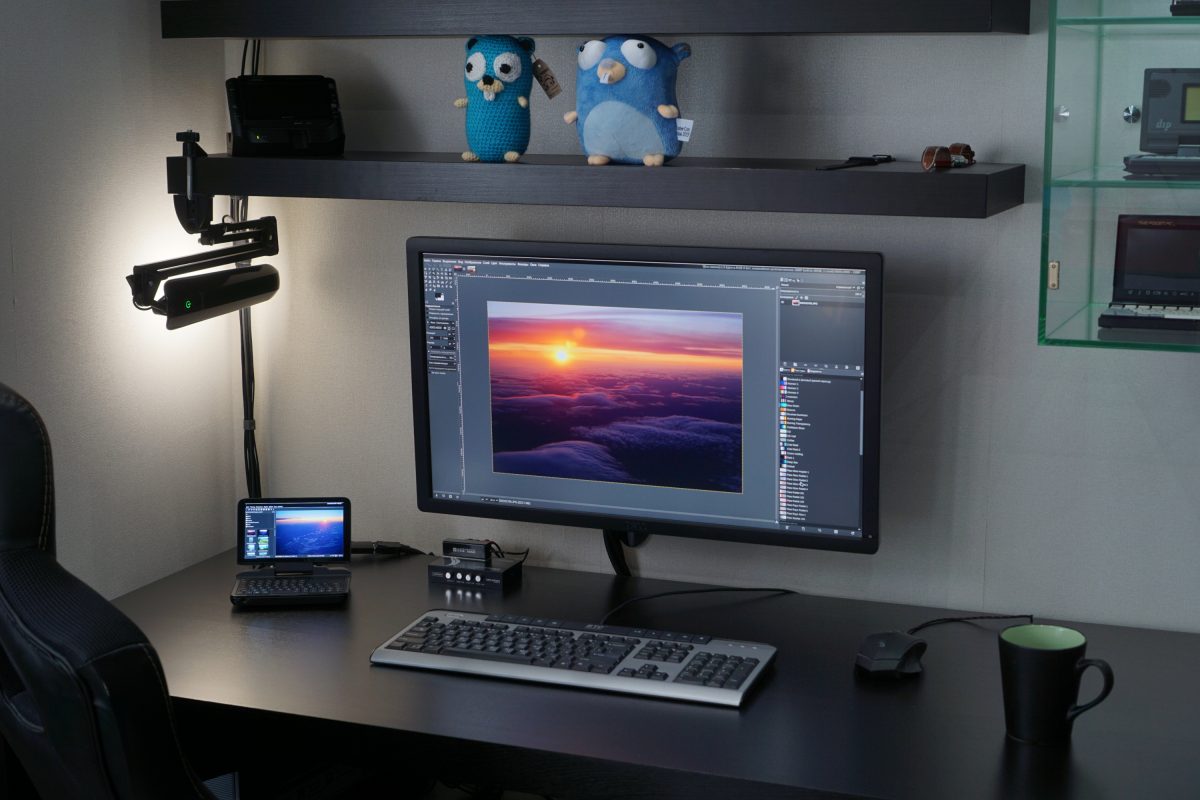 Monitor – Dell U2713HM
In general, MicroPC does the job pretty well. However, there are two notes I would like to mention.
This monitor does not support the native resolution (2560×1440) via HDMI port. In order to connect MicroPC to this monitor I had to use StarTech HDMI to DisplayPort Adapter. This's an active digital video converter, which requires external power (via USB port). All passive HDMI to DisplayPort cables do not support resolution higner that 1920×1080.

It's not very convenient to attach 5 cables in order to "dock" the MicroPC. I would really to have a dedicated docking port on MicroPC (like the docking port on ThinkPad laptops).
UPDATE from 2019 Sep 30: The second issue was fixed according to the anonymoushindeiru's suggestion. The USB Type-C Hub does the job pretty well. I'm using Satechi ST-TCMAM. See the last photo in the gallery.